Boston Bullion Presents: Silver Circle at Kendall Square Cinema!
February 7th, 2013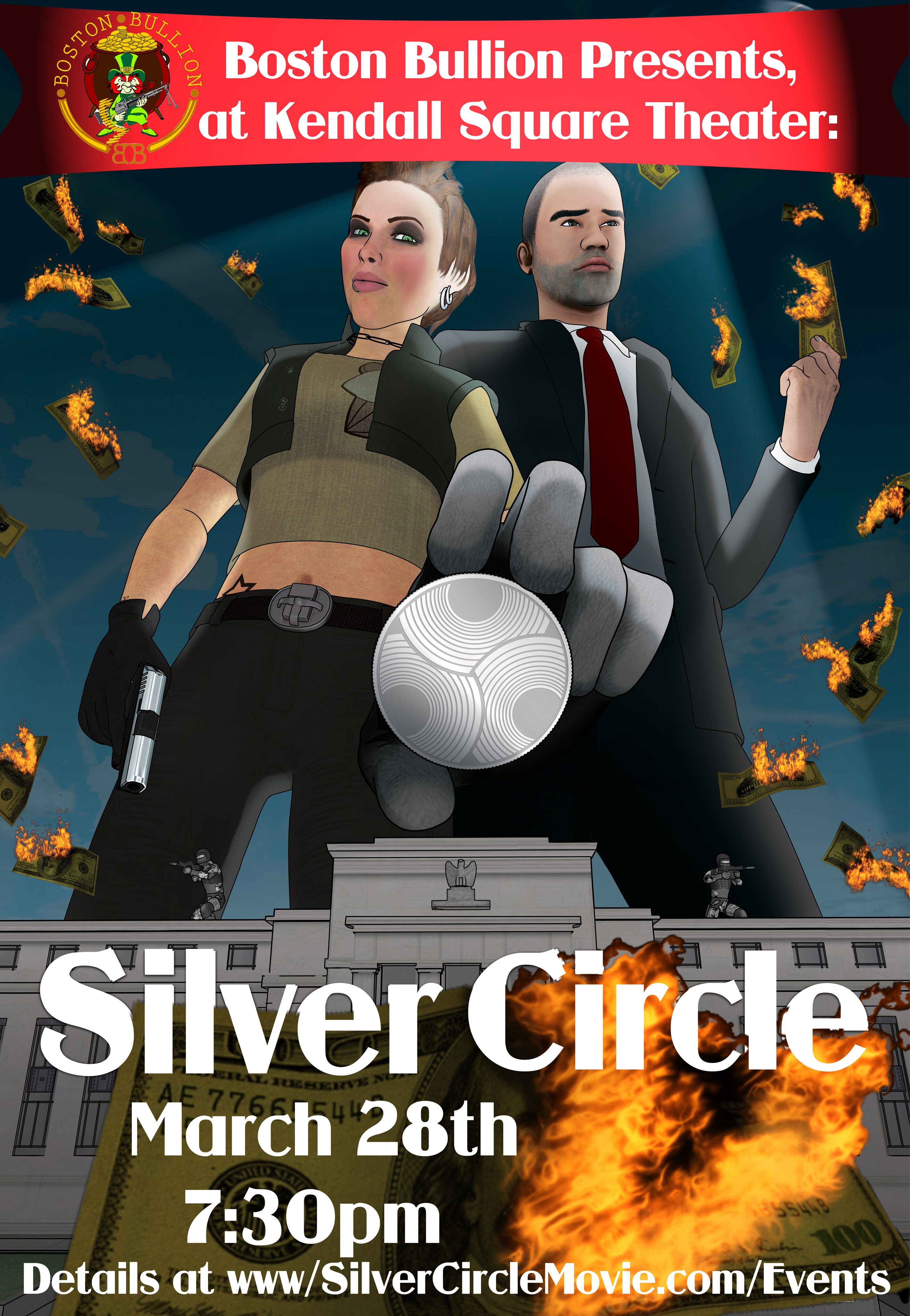 I hope everyone in the Boston Area (you too Rhode Island!) can make their way to the city for this awesome one night event sponsored by our friends at Boston Bullion who will be there to talk about investment options in physical gold and silver. We'll be holding an after party for ALL who attend the screening at a venue nearby. After party details will be announced very soon!
Buy up a ticket for your friends, family, and significant others. This will be a film event in Boston that you won't want to miss…we'll be satisfying the comic community, those who are interested and aggrevated with our current economic climate, and families and friends who just want to get together and celebrate independent filmmaking. Come show support for your Boston animation company Two Lanterns Media. The director, producers, and cast members will all be in attendance!
Find your way to Kendall Square Cinema.
There is a parking garage connected to the theater for only $3 for 4 hours!
Please contact with any questions regarding the event.