Feds shut down Liberty Reserve for money laundering
June 3rd, 2013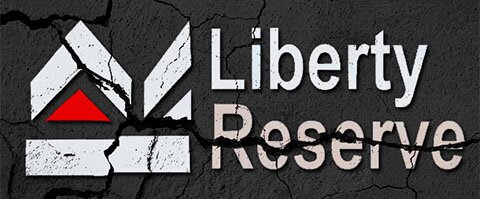 Last week Federal prosecutors seized LibertyReserve.com and four other related domain names, shutting down the site. The site's founder, Arthur Budovsky Belanchuk (who renounced his US citizenship in 2011 to become a Costa Rican citizen), was arrested last Friday.
Liberty Reserve allowed users to conduct anonymous international transactions in digital currency called LR. Essentially a user could open an account in one country, with whatever personal information they chose to associate with the account. The user could then wire money, say dollars, to "approved third-party currency exchanges" in countries like Malaysia, Russia, Nigeria, Vietnam and others, and Liberty Reserve would convert the dollars to LRs and deposit them in another users account. The receiver could then convert the LRs back to whatever their native currency is, and Liberty Reserve charged a 1% "privacy fee."
In a 27-page indictment, seven defendants are charged with billions of dollars in money laundering and conspiracy to operate an unlicensed money transmitting business. They are ordered to hand over "all property, real and personal" including "at least $6 billion" and tens of millions of dollars allegedly in bank accounts in Costa Rica, Cyprus, Russia, Hong Kong, Morocco, China, Spain, Latvia, and Australia.
Prosecutors allege that Liberty Reserve is a "criminal business venture designed to help criminals conduct illegal transactions and launder the proceeds of their crimes" and "a financial hub of the cyber-crime world, facilitating a broad range of online criminal activity, including credit card fraud, identity theft, investment fraud, computing hacking, child pornography, and narcotics trafficking."
Allegedly.
This will of course impact more than a million Liberty Reserve users, including more than 200,000 users in the United States, most of whom are not accused of any crime. Silver bugs could think of this as a digital sequel the raid on Liberty Dollar. The Feds allege a pretty specific crime, and so they seize an entire operation, arrest the founder, and decimating the legitimate business of users not charged with any crime as collateral damage.
For example, ePay Cards is a company that issues prepaid Visa and MasterCard numbers to people around the world who don't have access to traditional banking services. They accept payment via Western Union, and Moneygram, but according to co-founder Mitchell Rosetti, 70% of the company's business comes from  Liberty Reserve. So, ePay Cards, and legitimate businesses like it are taking a serious hit because the Feds target financial exchanges and not actual criminals. Rosetti says that his typical customers are "unbanked" people lived in Latin America, Southeast Asia, or sub-Saharan Africa. They use the prepaid accounts to pay for online services, even though they don't have access to traditional financial instruments. Rosetti says it's unfair to lump ePay Cards in within allegedly fraudulent Liberty Reserve users:
"We're not venture-backed. Whatever was lost came out of my pocket at this point. And it hurt. It hurts to be associated—they had millions of customers. I know for a fact that there's a lot of people using this for Web hosting. Being put into this group of pedophiles and drug kingpins—it's not a nice thing."
But according to Manhattan U.S. attorney, Preet Bharara, "virtually all" of Liberty Reserve's $6 billion worth of transfers in 55 million transactions by a million users were done to launder illegal activities. And in the world of Federal enforcement of the dollar hegemony, accusations not evidence is all that's required to destroy people's lives.
Find out where you can see Silver Circle by checking our theater and special screening schedule on  -->our event page -->.