Rebel Gardening
April 3rd, 2013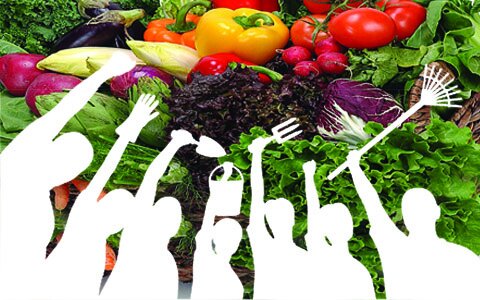 If there's anything law makers understand it's misdirection and slight of hand. While the whole country updated their facebook profile pic and monitored their twitter hashtags because some elderly sociocrats in black mumus were deliberating over the official State sanctioned definition of marriage, Congress was busy passing what has been dubbed "The Monsanto Protection Act." Now Obama has approved a law giving the production and sale of GMO crops immunity from court intervention, even if health risks are discovered.
With that in mind, we decided it best if we celebrated some of the most successful Rebel Gardners for our Rebel of the Week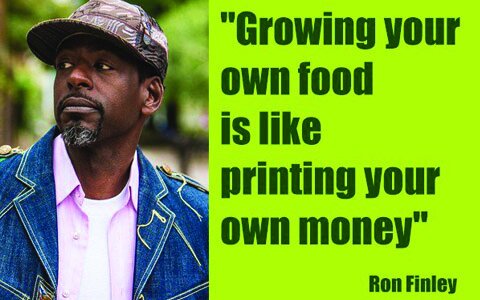 Ron Finley is an artist in South Central LA. His art consists of what we might call, reclaiming the land. He plants vegetable gardens in abandoned lots, traffic medians, along the curbs and other unused public land. "the drive-thrus are killing more people than the drive-bys" so he's planting some nourishing alternatives for his community. He started with the curbside veggie garden in the strip of dirt in front of his own house, but the city tried to shut it down. Finley is like a graffiti artist with seeds, cultivating masterpieces of both beauty and utility.
He is co-founder of LAGreenGrounds.org, a company that plants gardens at low-income homes as part of a grassroots recovery system. He's had some success persuading city officials to cooperate, but remains officially illegal under city code.
But you don't have to be a guerrilla gardener to get the State's attention. Jason Helvenston was growing organic vegetables on his own property in Orlando Florida, when trouble began. Jason told the authorities, "You'll take my house before you take my vegetable garden." He's a self-employed sustainability consultant who said his garden is "a budget thing" supplementing the chicken coop behind their house.
His backyard doesn't get much sun. Simple decision. Rip out the lawn and put the vegitable garden in the front. It's his property after all. A few month later nosy neighbor, Pedro Padin, who lives in Puerto Rico but owns the rental property next door, contacted the city, which cited Jason for violating Orlando's Land Development Code.
Instead of complying Jason tried to change the code. He circulated a petition, and appeared on the local TV news. So far the city hasn't backed down.

Eustace Conway is an American naturalist. He is the owner of the Turtle Island Preserve, a 1,000-acre property near Boone, North Carolina. Conway has been featured in the Mountain Men series on the History Channel and the book The Last American Man by Elizabeth Gilbert. Turtle Island Preserve has been a functioning farm and education center for over 26 years.  They teach the power of self-reliance and resilience through mastery of traditional skills. Conway runs the camp as primitive as possible, without the modern amenities, so of course modern-day building codes and regulations are ignored.
Last month some sociocrats from multiple government agencies met with Eustace Conway to begin the process of shutting down the Turtle Island Preserve. They issued Conway a "ceast and desist" letter from offering food, lodging and camping activities. The health department cited Turtle Island Preserve for numerous outhouse violations, and building inspectors found more than 20 buildings without permits.
Conway's struggle has given rise to a national campaign to save the Turtle Island Preserve, including a fundraising effort and a rare appearance on Free Talk Live.