Caption Contest to win a .10 ozt Silver Circle and Silver Circle DVD!
April 29th, 2014
Some more fun is cooking up here at Silver Circle! We are putting on a caption contest this week for everyone to join in on – via facebook. In the comments section of the photo, write in a caption and the caption with the most likes by the end of the day Friday wins .10 ozt Silver Circle (currently out of circulation) and a copy of the movie on DVD!
Click this image to follow it to the facebook post where you submit your caption (you MUST write the caption in the comments section to be qualified to win).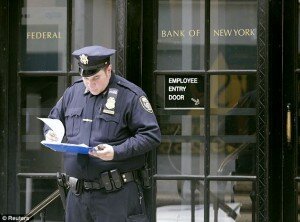 Be sure to check out our springtime special while you're at it: End the Fed shirt & DVD for only $20! You can't beat that, and we here at Silver Circle would appreciate the support!
Good luck in the caption contest and have a great time!